24 MAR | Webinar: Algeria, a stifled revolution?
On 24 March (4 PM WET), don't miss the Webinar 'Algeria, A Stifled Revolution?' with Sabri Benalycherif, an independent photographer member of Studio Hans Lucas.
The webinar 'Algeria, A Stifled Revolution?' has been organised by CEI-Iscte researcher Giulia Daniele, and Guya Accornero and Tiago Carvalho, CIES-Iscte researchers, within the 'CIES-Iscte Monthly Seminar on Social Movements and Political Action' scope.
Join the online event here.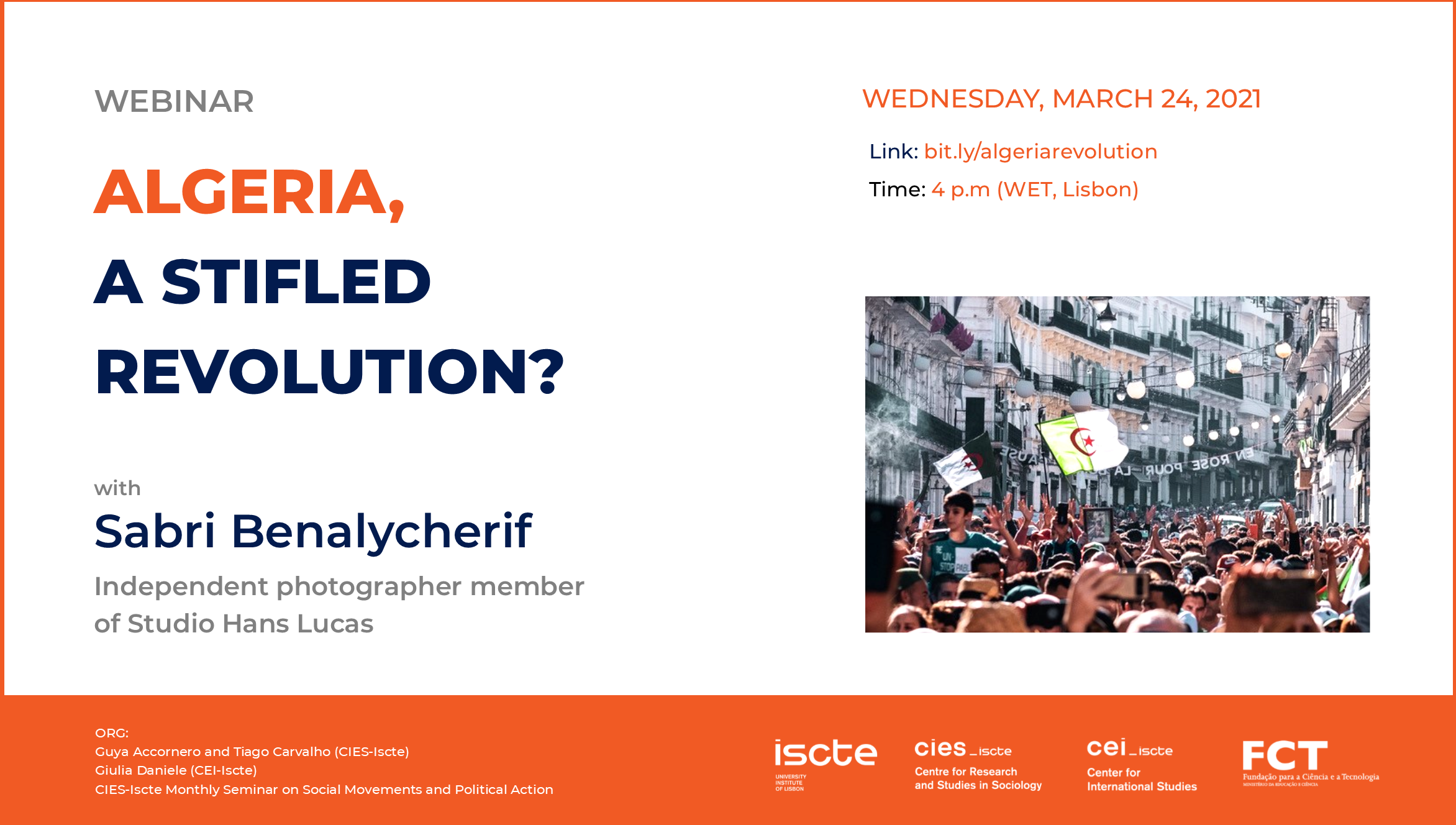 Foto / Dave Cameron
This work is licensed under a Creative Commons Attribution-NonCommercial-ShareAlike 4.0 International License.